Degrees of Slavery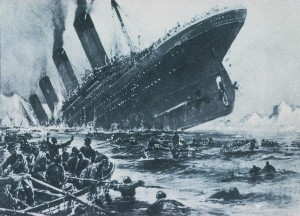 While I was at the World Fantasy Convention in San Diego, a bit of a controversy blossomed around my use of the phrase "house slave" in a blog post I wrote here back in May. Barry Eisler, in a guest post on J. A. Konrath's blog, mentioned my use of that phrase; so he caught the full force of the fury of authors who resented being called a slave and who suggested that the use of such a label trivialized the pain of slavery. Alas, in making that particular argument, they proved the veracity of what Barry was saying.
If one actually reads Barry's essay, he's referring to a mentality in which the oppressed defends the oppressor. He mentions Stockholm Syndrome. I remember Patty Hearst joining the Symbionese Liberation Army. The concept goes all the way back to the rape of the Sabines. It's a situation where folks come to define their self-worth in terms of the abuse they're having inflicted upon them—their only worth comes from the fact that they're worthy of being abused. Thus, any attack on their abuser is an attack on their self-worth and a challenge to their emotional and intellectual existence.
I don't think Barry is at all incorrect in creating this linkage. I would not be the first person to note the irony of authors who have so long and loudly decried the abuses of publishers now turning around and claiming publishers will save them. This is the mentality to which Barry refers and, if one reads my original essay, the situation to which I refer as well.
I need to address the whole idea of the trivialization of slavery, because that charge is a straw-man argument presented to shield authors from the reality of slavery and of the current publishing economy. Critics can point out that to refer to authors as slaves of the publishers is incorrect. It's been noted that authors are free to sign contracts or not; and this freedom means they are not slaves. That's a great argument, and seems solid, unless you look at the history and degrees of slavery.
The mistake critics are making is to focus on slavery as the ownership of the physical person—aka chattel slavery. More important than that is the ownership of that person's future production. Slavery, while it is a human rights issue, is also an economic issue. Owning people does not benefit the owner unless he can derive value from their labor. While chattel slavery involves the ownership of the physical person, there are other forms of slavery which purchase a person's labor. America, to a very great degree, was built on the backs of a second set of slaves: indentured servants or, as colonial sources like to call them, redemptioneers. Indentured servitude is internationally recognized as a form of slavery.
Here's how that system works. A person wants to come to the colonies for a chance at  economic bounty. They can't afford the passage. So, they sign a contract with someone who will pay for their passage, and they promise to work the debt off. The redemptioneer might cut his deal with his future employer, or might have his contract sold from the shipper to someone in the colonies. The redemptioneer has sold his future to fund his present, commonly for a period of three to seven years.
This is what authors do when they accept a contract and advances which are accounted against his future output. An author is selling his labor to move him into a position of future bounty. (It's also what professional athletes do, but they have strong unions which specify how labor can be treated by ownership.) While this seems like a straight-forward contractual agreement, let's examine the finer points of what we get:
1) The publisher does all the accounting. Tales abound of errors which are uncovered by all-too-infrequent audits. Because an author can never be sure of the accounting, he never really knows when his term of servitude is up. This problem is typified by the "reserves against returns" practice where the publisher may withhold as much of earned royalties as they wish, for as long as they wish, from the author—even if the book is being reprinted and selling well.
2) Publishers demand that authors sign non-compete clauses in their contracts that prevent them from taking any other work during the period of the contract, despite the fact that the contract might last for multiple years, but the payout schedule and advance level are insufficient to provide a living wage for that same period of time. Even if an author goes ahead, writes the books fast, delivers and they are accepted, the non-compete would prevent them from doing any other work which might be published during that same period.
3) All contracts have a "right of first refusal" clause in them, which means the publisher has the right to first look at your next new work, and the right to match any offer from any other publisher for that work. Most of those clauses, however, have a timing aspect, where they don't have to consider your next work until the final book has been delivered, or within a time period around that delivery. The author, therefore, can be blocked from making any money with anyone else as the publisher takes his time deciding if he wants to continue to work with the author.
4) Some contracts have clauses that prohibit an author from writing any other work in a particular universe except for work to be published by that publisher. This looks great in a contract if you have a long and ongoing relationship with that publisher; but once you've been dropped, suddenly your best-loved work may be forbidden to you unless you, with no leverage, can get the publisher to strike that provision. (I found one of those lurking in a contract I signed a long time ago. It stings badly.)
5) Contracts regularly buy up rights the publishers know they are not going to exploit—like gaming rights, audio rights, stage play rights, movie rights. Those are lottery tickets for the publisher. If the author or his agent works hard, puts together a movie deal, the publisher wins, even if their publishing the book had nothing to do with the movie deal. (Face it, who in Hollywood actually reads books?) If an author does a treatment of his own book, sells it to a filmmaker on his own, he still owes money to the publisher and, in fact, under some contracts, may be prohibited from actually doing that side deal since those rights reside with the publisher.
6) Contracts allow a publisher to hold on to the rights to a work for a period of three to seven or more years, from the point that the work goes out of print. When that period is over, the author can ask for the rights back. In today's world, however, with print on demand making short runs feasible, and digital meaning something is always available, books never go out of print. Publishers hold the rights to those works for a minimum of 35 years, at which point United States Copyright law allows authors to petition to get those rights back. That means, for many authors, that their grandchildren will be the ones doing that petitioning.
Publishing practices likewise use authors rather roughly:
1) Publishers can, and have, worked in lock-step to determine "dealbreaker" aspects of contracts. Is it any surprise that prior to 2009 publishers would give authors 50% of income from electronic publishing (IEP) but that after Random House sent a note to agents in early 2009 that they were cutting that to 25% of IEP, other publishers fell into line? While critics might point out that an author is free to sign a contract with an onerous provision or not, their needs and lifestyle may not permit them to walk away from an offering. If an author has a mortgage, or kids, or has to pay for his own health insurance, he's handcuffed. Sure, in the eyes of many those handcuffs may be of gold, but they're still handcuffs.
2) More importantly, publishers have asserted, over and over again, that they own the electronic rights to books for which they have no contract for electronic rights. Short of suing to get those rights back, what can an author do? If he does sue, there goes any chance of future deals with that publisher.
3) Publishers, as often as not, will be late in paying authors, without any interest or penalties paid to the authors. Conventional wisdom has it that payments are always late, and a welcome surprise when they arrive early.
4) Conflicts of interest abound in the industry. A publisher who owns translation rights to a book will let a foreign branch of that company purchase the rights without negotiating. That's good for the corporate entity, but sucks for the authors. (I've had repeated cases where a publisher undersold my work into foreign markets and could do nothing about it.)
5) Publishers, when soliciting titles, will mention, as a matter of course, that "author appearances" are part of the marketing for the title. More than once I've had booksellers tell me that they've asked publishers if I'd go to their stores. The response is, "the author isn't touring"—making it sound like I'm the one who refuses to honor the promise the publisher made.
There are many more things which lurk in contracts and practices (and you can mention them in comments if you wish) which put authors in difficult and even onerous positions. The bottom line, however, is clear: authors are indentured servants whose futures are purchased. Their ability to make a living at their craft is restricted by someone who has complete control over their output and the accounting for its success. While authors can refuse these contracts, in theory, it boils down to a question of can you afford to be unemployed?
This concept is critical for understanding the relationship. In a normal employer/employee situation, the employee is paid for labor which has been performed. The employee is being paid for his past output, not his future production. He is free to take his labor any place else he wants to if his employer or employment situation becomes unpleasant. That's the theory, of course. How many employees, when forced with the choice of taking a 60% pay cut or being fired, would walk away from that job? Can they afford to?
With writers, because we sell our future labor to pay for our present life, the situation is much more difficult to figure out. Publishers, when calculating advances, tend to look at what they expect a book's sales to be over the first two years of life. That determines the advance. So, with a trilogy, then have to project out over roughly six years, since the last book will be two years old approximately six years after the contract is signed.
Because sales have been consistently dropping, and will continue to plunge in this market, advances have been slashed and major houses have dropped well-known authors simply because they can't project forward with any reliability. If the publishers over-pay, they're stuck with money they won't earn back. If the market were to pick up and they had cut the advance to the bone, they win. In theory, the author would win, too; but with a publishers' ability to manipulate and delay royalty payments, the earn-out and payment to an author might never come.
Authors dealing with traditional publishing may be put into situations, through contracts and industry practices, where they sell their future and the future of their intellectual property to people who, quite understandably, wish to profit from their labor. Publishers should and must look at the return on their investment in talent because that is their job, and their responsibility to their stockholders. Toward that end, the laborers are only good for what they can produce at a reasonable cost. Simple market fluctuations (or fad bubbles bursting) may suddenly make an author unemployable because he will no longer be profitable. It's not his fault, nor is it the publisher's responsibility to take care of him past any period of profitability.
Unfortunately for the author, he is likely to live beyond his period of profitability, unless he accepts new terms. I have a friend who used to play in the NFL and he tells the story of a coach telling him that at $400,000 a year they can't keep him, but at $250,000 a year they can. There was his choice: $0 or $250,000. Not really much freedom there, just an illusion of choice. Authors are in the same position.
All of the above could easily lead to a discussion of whether or all laborers are slaves, but that will keep. I'd like to return to a core point which is the reason behind my choosing to use the term "house slave" in that very first post. As I point out in the beginning of that post, I know the term is incendiary. I intended it to shock and draw attention. (And, I shall admit, I found it funny that while a number of writers fumed over it at World Fantasy, not a single one of them had the fortitude to speak to me directly about it. Nor, do I imagine, they actually read the original post.)
I wanted attention drawn to the issues I addressed because I don't want writers being hurt. Sure, we're all adults. We get to make our own decisions. I just want us making informed decisions. While a first time author might be over 21, that doesn't mean he has enough information and background to actually be informed about the intricacies of business. The "no further work in X universe" clause I mentioned above was in a contract I signed a good decade into my publishing career. How my old agent allowed it to go through, and how I didn't strike it, I don't know. Had I known then what I know now, it would have been gone, but now I'm stuck.
Those authors to which the label "house slave" has been applied are authors, in my opinion, who have not informed themselves well enough about the changes in the industry. If they have, if they've made informed decisions to stick with traditional publishing, more power to them. Those authors will dismiss the label and not look back.
But for those who haven't done their homework, for those who have not informed themselves about what's really going on in the digital revolution, the term should sting. They have the choice over whether or not they will remain indentured—wholly or in part. As I noted in the original article, my emphasis for all authors has been to get their backlist up and available online. It will make them money. If traditional publishers don't want to do collections of your short stories, or if you have a trunk novel no one wanted to publish, get it out there. Might as well have it earning something as opposed to nothing.
At World Fantasy I had a long talk with a publisher about digital publishing and midway through, he looked at me and asked, "Do you know how I'm still in business in ten years?"
"Nope," I said.
He smiled, "I'm still in business because 97% of authors are not as aggressive about digital as you are."
And if that does not give all of us—rebels, revolutionaries, indie authors and house slaves—something to think about, we're just not paying enough attention.