Stress and Frustration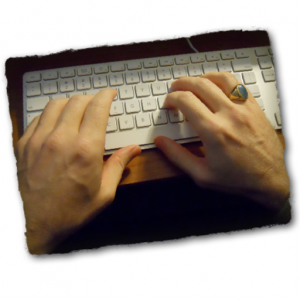 It has been one of those weeks.
For reasons I cannot share publicly, I've been decidedly stressed. Nope, nothing to do with health or writing, save that part of the frustration is that I've not been able to get as much writing done as I wanted this week. Certain events and forces beyond my control have demanded my attention and, as often happens, things resolve themselves in a way that all the prep-work (which generates stress) and urgency (which mulitiplies stress) go for naught. To be fair, that's not exactly true, since, if nothing else, you prove to yourself that you can deal with such a thing.
And it reminds you why you don't like dealing with them; and why you wish that stupidity was a capital crime. Or at least a flogging offense. I know, that's vicious and savage and barbaric, but, really, aren't there times when a good public horsewhipping would tune some people up? If not that, how about forcing folks to wear a Scarlet M for Moron? I mean, we should at least have a Euro-sticker for their cars, so we can avoid them.
Okay, venting off, because some cool stuff happened in the week which did make it bearable.
For Christmas my parents bought me a Keurig Single-cup coffeemaker. If you hit the link, you can see the model that arrived in the mail on Tuesday. This thing is spectactular. Living alone I'd brew a pot and toss half of it. Now I do one cup at a time, no mess and fast. And the coffee taste is consistent. Plus you can buy a filter basket to use coffee you grind yourself, which also works very well. This thing is simply brilliant.
Two disclosures: My mom and her investment group own stock in Green Mountain Coffee, which owns Keurig. Also, in keeping with FCC regulations, I should note that no one at Green Mountain Coffee has rewarded me in any way for saying nice things about their product.
Many stores sell the K-cups that are designed to work with the machine—K-cup meaning the little containers full of coffee that brew up a cup. Depending on the store, these can seem a bit pricey, though buying direct does get the price down. Still, the little filter basket lets me use grocery-store coffee and saves money, since while the same amount of coffee brews up the same amount of fluid, I'm not pouring half of it down the drain.
Some of you know that, in researching tea for the Merlin Bloodstone stories, I've become rather particular about tea and brewing times. While the filter basket would let me brew tea, I don't like what the machine does with high-end, loose leaf tea. So I just draw hot water out of it (which comes out just right for oolong tea) and steep normally. Doing normal black tea through the machine works out fine, but I didn't like the taste on oolongs or green teas that have a delicate flavor.
But, being able to brew a cup of decaf coffee at night, toss in some Baileys, and relax, has made the week passable.
I also took some time off on Friday to read one of my favorite authors: Bart D. Ehrman. I'm reading his book Jesus, Interrupted, which is a fascinating look at the Bible and Biblical scholarship. This follows his book Misquoting Jesus, which chronicled changes in the Bible's text down through the eons due to transcription errors and editorial adjustments. Jesus, Interrupted covers the contradictions in the Bible—the numerous places where various books directly contradict each other or where blatant errors have survived in the text.
While I've seen much of this stuff before in Biblical critiques and on atheist websites, Ehrman points these problems out not to destroy the Bible; but to examine which audiences the books were written for and why, therefore, details and emphasis pointed in one direction in one book, but a book written a generation later needed a different focus. This book, and his others (especially Lost Christianities) bring the human element back into the Bible. He's pointed out repeatedly that the current New Testament's books were deliberately chosen from among many more scriptures in circulation at the time to, in part, delegitimate rival Christian sects; and that various mainline Christian churches include books in their New Testament that European Christianity does not.
I find all of this absolutely fascinating. Inserting human factors back into the history of the Bible makes a lot of things far more understandable. It gives us a window into early Christian history, revealing a far more dynamic and chaotic spiritual world. It is not hard to imagine that save for a trick of luck here or there, our view of Christianity—a philosophy which has been the foundation of western culture—could have been entirely different. Contemplating how the world would have developed had that happened is a lot of fun and could well be fodder for many stories.
All in all it has been an interesting week.
And I'm hoping next week won't be nearly so interesting—at least, not in that way.
Just a reminder, I will be at StellarCon next weekend, in North Carolina. Timothy Zahn and Aaron Allston will be there as well, so we will all have great fun. If you make it to the show, please say hello. I'll be doing my
21 Days to a Novel seminar there, and will have copies of the book with me. If you do plan to take the seminar, bring a notebook and pencil or pen. There's lots of notes to take.