Getting Caught Up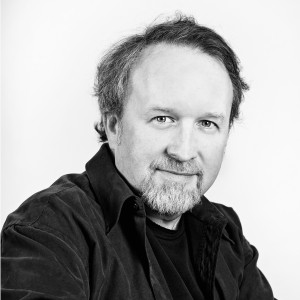 The only problem with working for yourself—aside from having a tyrant as a boss and a lazy workforce to tyrannize—is that everything which has to be done is something you have to do. Between traveling and working and all that living stuff—eating, sleeping, bathing and chores—a variety of other things fall by the wayside. So, let me get caught up.
I have been remiss in not mentioning that The Chain Story has entered Volume 2. We just released the ninteenth story today and have more in line. The Chain Story, for those who've not heard it mentioned before, is a cooperative project among authors in which we are making free fiction available so readers can sample our work. The stories are in a chain—sharing the frame of each tale being told at The Adventurers' Club—so they link forward. It's a great collection of fun stories by a whole host of writers. You should check it out by clicking that link above.
A number of folks have asked if At The Queen's Command is available in an electronic format. It is. At Amazon you can buy it for your Kindle or Kindle apps here. It looks as if Webscriptions has an epub version of the book available here. I didn't find the book in the Ibookstore, at Barnes & Noble or Kobobooks.com.
I am currently waiting on contracts from Night Shade Books and Catalyst Game Labs that will allow me to sell epub versions of my books that they're publishing, from my store here at Stormwolf.com. Don't wait for that to happen if you want to read the ebook version now—just hit one of the links above to snag the book. The great thing about being able to sell from my site is that I'll actually make more retailing my own work than I would from royalties for the print version. Kind of wild, huh? I'll have more when the deals close, but I'm expecting author-retailing to become a trend of the future once traditional publishers realize that every single website out there is a retail store. There is no reason not to encourage authors to sell—after all, they have a vested interest in the book doing well. It doesn't mean this will happen overnight, but it will happen.
Some of you will recall that back in the fall of 2007 I blogged about writing a novel titled In Hero Years… I'm Dead. Once I edited it into shape, I sent it off to my agent. He called and said that he didn't know what to do with it. Not really a suprise, since it's really a superhero-noir novel, with political commentary. It's got too much action to be literature or pure social commentary; and it doesn't fit comfortably into any niche. Octagonal peg, triangular hole. Not quite sure what to do with it, I tossed it on the backburner.
In November I'll be releasing In Hero Years… I'm Dead as an ebook original. This will be a first for me. I've had professional editors go over the manuscript; and I made another pass through it with the benefit of three years more experience as well. Aaron Williams provide the cover illustration. I'll write more about the book and provide some sample chapters as the release date grows near.
I do understand that some folks don't want to read on a computer or a smartphone or reading device. For them, this book won't exist unless I can do a print deal as well. This is also being worked on. Curiously enough, with At the Queen's Command, I've been running into folks who have told me the exact opposite of what paper-bookers tell me: if it's not available as an ebook, they won't get it. While I don't think the physical book will ever go away, there are a lot of readers who are going ebook only. From my limited experience, among book buyers, they are closely balanced against those who disdain reading gadgets.
I did put emphasis on book buyers above for a very simple reason: books have two sets of consumers. There are those who read without buying, and those who are patrons of the arts. I fully understand that budget constraints may limit what someone can buy, or encourage trips to the library, or the sharing of books among friends. I have zero quibble with that. My book buying budget has cratered in the last couple of years (with advances for new books doing the same. As of 2007, I suffered a 66% pay cut overnight, so I feel the pinch).
While I understand and practice austerity, I have a hard time eating off it. For better or worse, folks who have purchased electronic readers, or have downloaded the apps to their smartphones, are willing to pay for content. Their readers are empty boxes. They have to fill them. I am happy they're willing to buy my work to do so. And because they're buying directly from me, I can afford to charge a fraction of what it would cost for a physical copy of a book. The reader saves, I make money, it's a win-win.
Making money is a good thing, because it frees me to take on a variety of projects. This last week I wrote a novella titled Vanish for Catalyst Game Labs. It tells the beginning of Katrina Steiner's career as the Red Corsair from Morgan Kell's point of view. This is actually the story I wanted to tell back when ROC took over the BattleTech line of novels. Natural Selection should have been this story, but ROC didn't want any flashback novels. I managed to outline something on the fly and put the Red Corsair in there anyway, but really felt I'd missed a chance to do something cool. The link above will take you to a PDF preview of the story, which will be available in a limited-edition, signed game product. (The how-when-where of other availability of the story isn't known to me at this time.)
Hmmm, I could be writing a lot more in this post, like about my experience being auctioned off for a "date" last Saturday for charity, or future ebook releases, or other things I'm working on now but, if I covered all that, I'd not get any of that writing stuff done.