Consumer use guide to e-books and readers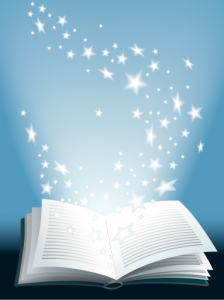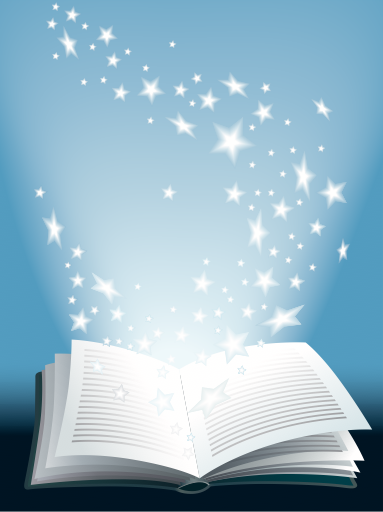 I get asked a lot of questions about e-books and e-book readers. There seems to be a lot of confusion about the different devices and what buying one will allow people to do. Depending upon which device you're looking at, these can be very expensive gadgets. The following is an attempt to clarify what one needs to know about e-book readers, and e-books in general, both to make the correct choice when buying and for maximizing use of that device.
I should note two things right here. First, because I sell e-books through my own website, the Amazon Kindle store, Barnes & Noble, and the iBook store; I have a vested interest in making sure that people purchase a lot of e-books. On the other hand I don't own stock in any of the companies whose devices I'll talk about so I don't have material investment in that direct sense. In short, if you buy a device, I don't make anything; if you buy a story, and is one of mine, I will be very happy.
Second, I do not have hands-on experience with all of the devices I will mention. I own a Sony Touch e-reader, and iPad, and a Nook. I've used Adobe Digital Editions, and the Sony e-reader software, as well as iTunes for the iPad to organize my reading material. There are many tutorials on the Internet that will help you load product into your e-book readers, most of them very easy to follow. I've found that if you are willing to be a little bit adventurous, you can get around some difficulties that might otherwise cause confusion. More on that below. Suffice it to say, short of dropping one of these devices, or smashing it all to heck with a hammer, it's really hard to break one.
The most important thing you need to know about e-book readers
The most important thing you need to know about e-book readers is this: most consumers will only ever buy books from the store to which the device is tethered. If you buy a Kindle, you will buy books from Amazon.com. If you buy a Nook, you will buy books from Barnes & Noble.com. If you buy an iPad, you will buy books through the iBookstore. These are not the only places from which you can purchase books, nor the only places where you can find books that will work on your reader, but most people follow the path of least resistance. This is especially true of consumers who are not terribly comfortable with the Internet, for whom the devices are purchased by well-meaning spouses, children, and grandchildren.
If you are comfortable with using a particular online retailer, then buying their device will work for you. If you don't like a particular retailer, you likely will not be happy feeling forced to buy from them. If you're buying for someone else who doesn't care, make sure you're familiar with the site because you know you'll be talking them through how to buy in the future.
E-book formats
I really want to avoid a lot of computer speak, but the question of formats is a really important one. For the ease of understanding, I would like you to think of e-book formats as languages. There are three main languages for e-books: PDF, Mobi, and epub. I'll go over each of these languages separately.
PDF
A PDF file is a document file compatible with Adobe's portable document format. You can find PDF files all over the Internet. For example, many US government reports are available in a PDF format for free from the appropriate websites. The virtue of the PDF is that PDF reader software is available free and works on almost every computer. Many smart phones and tablet devices have apps which will read PDFs. Many of the reader devices claims that they will allow you to read PDFs, but they do so with varying levels of success. The iBook software on the iPad is extremely good at reading PDFs—so good, in fact, that I have actually saved webpage recipes to PDF files, loaded them on my iPad, and carted that down to the kitchen when preparing a meal. (The new color Nook does a great job with PDFs, if my brief exploration of it at a store recently was an accurate test.)
Because PDFs are so easy to find, and are often free, you want to test how they look on any device. Fortunately, the vast majority of documents that you're going to read on your reading device will be in one of the other two formats. Those two formats were designed specifically for the ease of portable reading.
MOBI
The MOBI format is the format used for the Kindle device and a few other handheld PDAs. Because Amazon has provided Kindle software that works on computers and smart phones, iPods and iPads; almost anyone who purchases a book will get one in this format at some point or another. Most MOBI formatted documents are purchased through Amazon. It is possible to purchase a MOBI format document from a third-party website and by e-mailing it to your Kindle, you can get it on to the Kindle device. That process may require people to be a little bit more adventurous than they want to. (It's also possible to transfer MOBI files to your Kindle through a USB cable, depending on the model you buy.)
Epub
The epub format is an open source format which is used by virtually all of the reader devices that are not Kindles. These devices include, but are not restricted to, the iPhone, iPod Touch, iPad, Nook, Pandigital, Sony E-readers, and most android devices.  Many websites which offer books for free or for sale will offer them in epub format.
What's the difference?
There really is little difference between the last two formats, which is why you have to think of them like languages. Amazon Kindle speaks MOBI. Everything else speaks epub. There's really no supremacy of one format over the other, and most books that you want to buy will be available in both formats, with the prices being roughly equal. You just have to make sure that if you're buying from a third-party site, you're getting a file that your reader can use.
For example, from my website I sell primarily epub versions of my books. I do, on occasion, offer a MOBI format version of a book, and will say so in the product description. Since a Kindle will not read epub format books, and the other readers won't handle MOBI files, you just want to make sure that you buy the right one.
DRM
DRM stands for digital rights management. It refers to copy protection on files to prevent piracy. On the Internet you can find tools and tutorials which will help you break the copy protection on almost any e-book you buy. I'm not advocating piracy, and am very much opposed to it, but DRM needs to be mentioned because there is a small section of people who maintain that they will never buy e-books until there is no DRM on the files. I believe they see this as standing on principle, which is all well and good. The simple fact of the matter is that many e-books are sold without DRM—the publishers or authors trusting that readers who enjoy their work will want to see the authors get paid a fair wage so they can turn out more work.
Good things to know
The toughest part about using any e-book reader is getting the books onto the reader. There are number of different ways to do this, so I will lay out some basic guidelines that will cut down on problems. If all you ever do is purchase books through the bookstore to which your devices tethered, you won't run into any of these problems and will have nothing to worry about. What follows is for anyone who wishes to put books purchased from third parties, or documents they've created onto their devices.
First off, you want to create a folder or directory on your computer to store all of your e-books. When you create or download an e-book, you will put that e-book into that folder. It's very important that you centrally locate all of your e-books for ease of backup and so you don't confuse the directory software that you use to manage your books.
Second, you want to install directory software on your computer. Some readers, like the Sony, come with their own proprietary software. Adobe offers free software called Adobe Digital editions which will work with a number of devices including the Barnes & Noble Nook. For the iPad, iPhone and iPod Touch, readers will end up using iTunes to manage books. All of these directory software packages work similarly. Once you've loaded your books into your folder, you add them to the directory software either by picking them out of a list or highlighting, dragging and dropping them into the software. Once you've plugged your device into your computer (via a USB cable) you can drag-and-drop the books onto the device, or select them from the directory software, to be loaded into your device. Sync the device, and the books will be put on your reader.
Third, and only try this if you are adventurous, it is possible to load files directly into the reader memory for some readers. The Barnes & Noble Nook, for example, has a folder in its memory called "my documents" into which you can directly transfer epub files. This places those books directly into the device's memory and makes them instantly accessible. This sort of manual transfer is probably the fastest way to get books on to this sort of device.
E-ink or backlit
The raging debate about e-book readers is whether or not to go with an E-ink screen or a backlit screen. The E-ink screen is what you'll see on the Kindle and the Sony and the older devices. Full-color devices, like the iPad, Pandigital, and Barnes & Noble's color Nook, use a backlit screen.  E-ink devices tend to have longer battery life and can be read in direct sunlight with ease. Backlit devices are full-color, tend to have crisper images, drain batteries faster, and while they can be read at night without a light, don't necessarily function so well in direct sunlight. Devotees of these devices argue back and forth over which is better, with E-ink advocates often suggesting that you if read off the backlit screen will burn your eyes out.
I have both styles of devices, and have read full books off of either without any difficulty. To individuals who say that backlit devices will tire your eyes, I suggest turning down the screen brightness. I've never had a problem with my eyes getting tired while I read on any of these devices. I also find the battery life argument to be spurious. It really doesn't matter how long the battery will last, provided it lasts for as long as it takes you to get to electric plug and recharge your device. I travel a great deal, spend a lot of time in planes and airports, and have never had a device run out of juice yet.
E-ink devices cost considerably less than the full-color devices, and price certainly is a consideration. If money were no object, I would definitely opt for a device in color simply because grayscale illustrations just don't look that good. I think that both types of devices provide a really good reading experience so I won't advocate one over the other. I've been happy with all the devices that I've owned and used. However, since more publishers are going to be designing books to work with color devices, you may not get the full benefit of their work unless your device does color.
One last thing you want to know about any of these readers is that no manufacturer expects a reader to last forever. I've read articles that suggest that most manufacturers expect the products to have a two-year lifespan. And, as with most computing devices, two years is a whole generation. The machines will get faster and prices will drop; so in another couple of years you'll probably be revisiting the market again to find a new reader.
How do I fill this box full of books?
In e-book reader is really just an empty box. Unless you've got content, the device is essentially worthless. So where do you find books?
Most devices ask you to register with a particular online vendor. Most of these vendors offer a wide selection of out of copyright books—aka Public Domain books—for free. Anything published before 1923 in the United States is considered to be out of copyright in the United States. Laws and time period may very for other countries. If it's an old classic you can probably find it for free.
Many of the stores will also offer current books for free on a promotional basis. Barnes and Noble, for example, offers a couple of books free every Friday. The stores also allow you to download a sample of a book (usually a chapter) so you can decide if you want to purchase it or not. It is very important that readers actually get the sample and try the book out before buying—much as they would read pages in the store before taking the book to the counter.
Gutenberg.org is a fantastic website where volunteers scan and make available out of copyright books. They offer them in all sorts of formats. You can go to their directory, select a book that you would like to read, download it for free, load it onto your device, and begin reading. Archive.org is a similar repository of old classics. Manybooks.net also has a wide variety of offerings in a host of different formats. While you may not be able to find everything from the past there, you can find a bunch of good books, with more being added on a daily basis.
Authors, like me, have begun selling books from their own websites. If you have a favorite author, do an internet search, turn up his website, and see if he is offering his work for sale. Because book publishers were rather slow to buy up ebook rights, most authors have retained the electronic rights to any books published before 1996. Many authors are making their books also available through the larger online retailers like Apple, Amazon and Barnes & Noble.
As above, please read a sample of the work by any author you do not know before you buy. There are many authors of all sorts of skill levels selling books on the Internet. Don't let the ease of purchase fool you into tossing money away. If the author doesn't provide a sample, send an email asking them to do so, or to point you to where you can try before you buy. Any author confident enough in his work to be selling it should be happy to send you a sample—and really ought to already have samples on his website.
One final note
There are plenty of folks who claim that they could never cozy up to an ebook reader the way they do an old book. That's understandable. We all love laying in bed, snuggled in blankets, reading a story that takes us far away from where we are and the day's circumstances. It's a luxury and a pleasure that's produced smiles for generations.
Alas, we often read in places that are not a warm and cozy bed—and we often read material that we might not like to be reading in bed. For those times and that material, ebook readers are great. And, I have to say, more than one person who maintained the "I'll never read an ebook" stance has come back to me and admitted, after getting an ebook reader, that they'll never go back to paper. The ease of use, the ability to carry a whole library in a device that weighs less than the latest Stephen King novel, and the ability to purchase books when miles away from bookstores or hours after the stores have closed, just make having one of the devices very exciting.