Pardon Our Dust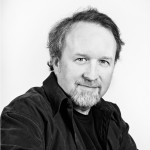 Over the next three weeks or so we're going to be doing some software upgrades to both the blog and the store. We want to make the store easier to use and more secure; and make the website easier to use from mobile devices like my iPad. This means updating software and teaching an old dog (me) some new tricks. With any luck it should all be invisible, but if you hit a glitch, don't panic.
Ordering in the store: One of the places where security is critical is the store. I want to make sure that the payment modules I'm using are as immune to hacking as possible. This is a continuing quest to stay a step or three ahead of hackers. Getting the payment modules in and working right is important—and they tend to be notoriously touchy beasts to get right.
For the moment I've turned off all automatic payment modules. Purchasing items still works, and works this way:
1) At checkout, you'll have one payment option: Check/Money Order. Select that and complete the purchase process.
2) The store will shoot me a note concerning the order. I will then send you a Paypal request for payment (you can use Paypal, direct bank transfers or a credit card on their server to pay). If you actually want to pay by check or money order, don't reply to this request and instead send a check to me at Box 60333, Phoenix, AZ 85082-0333. Otherwise, respond to the Paypal request and complete payment on their site.
3) Once Paypal lets me know you've paid, I'll clear the transaction, you'll get a link to the download, and all should be good to go.
There might be slight time delays with steps 2 & 3 during those times when, for example, I might be sleeping. 🙂 I will try to get to everything as fast as possible, however, and I appreciate your understanding with any delays.
Ebook Replacement Policy: A number of people have asked what my policy is on replacing ebooks you've purchased from me when your hard drive finally crashes and you discover that the flash drive on which you had your back-ups has vanished?
If you lose your files, I will let you download them again. You do not have to repurchase the ebook. I have records of all transactions, so I can look things up and we'll make it work. Please, make multiple back-ups so we can both save some time, but once you've bought it from me, I'll replace it. (If you buy it from another vendor, like Amazon or Barnes & Noble, you would have to deal with them for replacement. I do not have access to their sales records.)
Thank you in advance for your patience. I'm sure there will be some hiccups here and there, but I am confident that things will go smoothly for the most part. I'll let you know when all the work is done. It will all be very cool.