Perfectly Dead: Here's this weird thing…

I can't speak for all writers, but more often than not, buried in a novel somewhere, authors toss in little inside jokes. These are mentions that often escape folks on the first read. For example, in Fortress Draconis and When Dragons Rage there are very tiny, veiled references to the Harry Potter series of novels. In At The Queen's Command there's vague reference to the Twilight novels. A couple of people have seen them and reported them back to me. In I, Jedi there's even a reference to events from one of my BattleTech novels, though no one has ever mentioned it.
I'm not the first author to do that sort of thing, and won't be the last. In his novel The War in The Air, H. G. Wells takes a clean shot at George Griffiths, author of Outlaws of the Air. In Rex Stout's Nero Wolfe novels, Stout often mentioned the book Wolfe was currently engaged in reading. I've always wondered if those books saw a bump in sales when the august detective was mentioned as enjoying them. As a technique for creating verisimilitude, it has a lot to recommend it, because it roots the story in a particular time and, if the reader has also read that book, or is at least aware of it, the choice provides a great deal more insight into the character.
The best of those things I've ever done came in my book Evil Triumphant. In there a character is reading and comments positively on Roger Zelazny's A Night In The Lonesome October. I'd been at a convention, Conduit in Salt Lake City, and got to hear Roger read most of that novel over the course of the weekend. The fun bit of writing it into Evil Triumphant was that my novel came out six months before Roger's did. I was even able to hand Roger a copy of Evil Triumphant before his book came out which, if I recall his reaction correctly, greatly amused him.
In Perfectly Dead I'm doing something which is akin to all that, but entirely new—to me, anyway. The Merlin Bloodstone stories are all written from the point of view of Connor Moran, his aide. It's classic "Great Detective" stuff, following in the traditions of Poe, Doyle and Stout. The thing about Connor is this: he's a failed science fiction and fantasy writer. His career was three books and out. He started working for Bloodstone to tide him over and remained working for him because there's something attractive about a steady paycheck.
In making my notes for revising Mysterious Ways, the Bloodstone novel; I decided I'd play with another one of those inside jokes. In the original novel Connor was working on a new novel. In this newer, updated version, he's also working on new stories. Connor Moran is writing these stories about an alternate history United States, where the Twin Towers came down in 1993, and the country took a big lurch to the right. He's the architect of the Homeland Security Services stories, in other words. When the idea of assigning the property to his hand came to me, it tickled me no end.
Which all makes for a really interesting situation in Perfectly Dead. See, when I write the Bloodstone stories, I'm writing in Connor's voice. Perfectly Dead has me writing as Connor writing the HSS story. Moreover, what Connor doesn't know about his boss, Merlin Bloodstone, or his predecessor as Bloodstone's aide—a man named John Mansfield—he just makes up. Similarly, his iteration of individuals who live in his world and are annoying is a bit more harsh than they appear in the Bloodstone stories.
The fact that the murder being investigated in this book is of Connor Moran, and it gets even weirder. I have to write how a fictional character would see his life having been different were he not Bloodstone's aide; including how his friends and acquaintances might remember him. Which, of course, some readers might be inclined to read as me projecting myself into Connor who is writing about a dead Connor.
It's all kind of mind-bendy in a good fun way.
At this point in November, I've got just about 13,000 words done on the book. This week is fairly clear of other commitments so I should double that fairly easily. I'd targeted the book at 50,000 words, but it's expanding as it goes. That's not unusual, especially in the beginning of a book. At this point most all of the "case" material has been set down, now it's working through the permutations and then the end game. Plus all that characterization stuff. (Note: the remark about characterization was written with heavy sarcasm, as bait for a foaming-at-the-mouth rant from anyone who decides the lines above that indicate that I'm writing from some formula and, in effect, just filling in the blanks.)
The most important thing about Perfectly Dead is this: I am having a blast working on it. This is what writing is supposed to be: fun. That's why I started writing in the first place, to entertain myself. The fact that others find what I do entertaining is great—and that I get money for it is better yet, since this allows me to keep doing it. But, really, it's a chance to hang with friends new and old and see how they get along together. (Yes, they are imaginary friends, but still… 🙂 )
Okay, back to the word mines…
_______________________
Writing blog posts cuts into my fiction writing time. If you're finding these posts useful, and haven't yet gotten yet snagged my latest novels, please consider purchasing a book. Nice thing about the new age of publishing is that you become a Patron of the Arts, letting writers know what you'd like to see more of simply by voting with a credit card. (Authors charge less when they sell direct, so you save, we make more, and that frees us to write more.)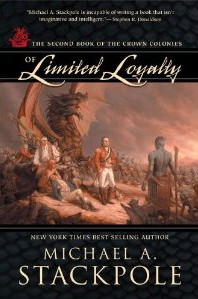 My latest paper novel, Of Limited Loyalty, is due out in December and is available for pre-order now.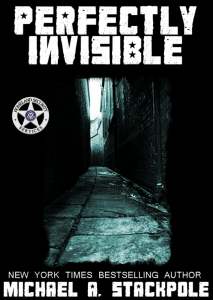 For those of you who haven't tried Perfectly Invisible yet, now is your chance. I've provided three sample chapters here on my website, or you can click on any of the online retailers below and download a free preview of the novel. You can get up to speed on Miracle Dunn and watch how the new story unfolds here as I blog about the writing. (The novel is 50,000 words long, or a five hour read for the average reader.)
The full novel is available for purchase right now from my webstore. Just click on the cover image to the left, or on that link. The novel runs $3.99, and the package in my store has both the Kindle and epub versions of the books, so you'll have a copy that works with any of your readers. As always, the books are presented without DRM (digital rights management) and I have a note with instructions for getting the book onto ereaders and smartphones.
For the Kindle edition, just hit this link.
To purchase it through iTunes for your iPad/iPhone/iPod, just hit this link.
To purchase it through Barnes & Noble for your Nook, please use this link.