Getting Physical With Books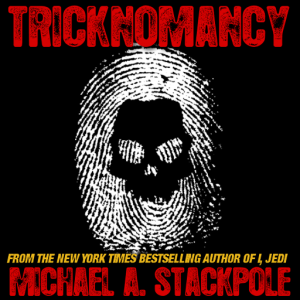 I've been a huge proponent of digital publishing down through the years. In fact, I take great delight at watching other pundits holding forth on discoveries they've made, which are identical to things I was saying five years ago. These would be things concerning the pricing of books, the rise in popularity of series fiction and a whole bunch more. Even though I don't get a lot of credit for that sort of thing, its still fun to see.
One of the cooler aspects of advancing technology is that it's reducing the cost of printing books. Print on Demand still hasn't had prices fall to the point where it's economical to sell into stores, but for limited runs, it really works well. Last year and this, the Origins Game Fair has produced limited edition fiction anthologies with stories by the authors at the show. That's only possible because of print on demand. (And in this year's collection, Heroes!, I have a brand new story set in the In Hero Years universe, featuring Puma.)
I've gone ahead and produced print on demand editions of three of my digital-only (or hitherto digital-only) books: In Hero Years… I'm Dead, Tricknomancy and Mysterious Ways. In fact, depending upon the conventions you catch me at this summer, I might actually have copies for sale, right there. Because of the cost of shipping books, I'm only printing them in small numbers, but using the links below you can get one printed up for your reading pleasure.
Don't let it shock you: physical books cost more than digital downloads—at least, in the world of print on demand they do. I've priced each of these books at $15.00, though Amazon may discount them now and again. What's curious is that even though the books cost more than the digital, I actually make less on each sale. I make the best profit when I order in bulk and sell direct; but since we all know how heavy books are, you'll understand why I'm not going to carry a hefty inventory to each show.
This weekend, at Phoenix Comicon, I'll have ample copies of each book on hand. Ample, in this case, means 22. Get them fast. As always, at any show, I'll be happy to sign your books.
The really cool thing about print on demand publishing making physical books available at a reasonable retail price is that we can maintain that wonderful tradition of having a library of books on shelves. While I really enjoy reading on my iPad, I take great delight in having a single room in the house with shelves floor to ceiling, stuffed with books. To me, that's how it's supposed to be. Other folks can have their happy place being a beach or a mountain cabin—for me, all I want is a library packed with books. Okay, and having a secret passage in there somewhere is cool, too.
As always, I really appreciate your support in my career. If you've passed up reading my digital-only books because they were digital-only, here's a chance to see what you've been missing.