Don't Miss These Deals!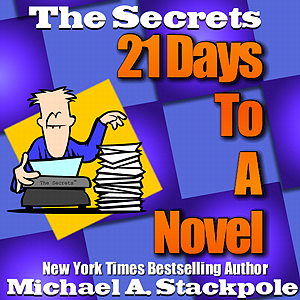 The folks at Storybundle.com have put together two bundles where you get to set the price for what you buy. And these are smoking deals.
First up in the Nanowrimo writing package. This is an incredible value. For the $20 I'd ask for my 21 Days to a Novel, you get ten writing books by some of the best writing instructors in the business—including my 21 Days To A Novel. Every time I look at this package, I wish I could have somehow sent it to myself 25 years ago. Not only will you get instruction in the craft of writing by stunningly great writers, but also get clued into the business demands that all writers face now. If you are thinking of a career, this is the best package you could ever buy to get yourself started, and for only $20!
Next is the Urban Fantasy bundle. Ten books, ten great authors, a wealth of urban fantasy stories. This bundle goes for $20 as well, which a 60% discount off retail for the books. My Tricknomancy is included in the mix, as well as work by Kevin J. Anderson, Jim Butcher, P. N. Elrod and Carole Nelson Douglas. Half the books in this collection are exclusive to it, so this is a once in a lifetime opportunity.
Please, check these deals out, and get the word out about them (RT, please). These are two great deals that you don't want to miss.