Digital Career Guide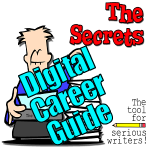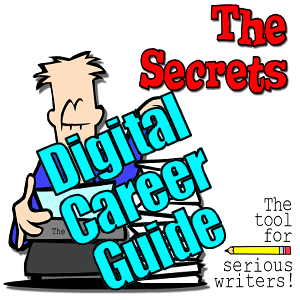 I have just released a new product in my store: The Digital Career Guide. I've been working on this for the last three months. It covers what you need to know to set up a successful writing business on the Internet. I talk about everything from attitudes to how to produce captivating fiction, on through the process of publicizing your work, and on into the nuts and bolts of money and why now is probably the best time to be a writer in the history of publishing. And the guide isn't only useful for starting a business on the net—all of the techniques apply to print publishing as well. The strategies suggested will be very effective during the transition from print to digital, helping you build a solid career.
If you click on the link above, you'll go straight to my store and can purchase the guide. It costs $30, which is a fraction of what people have paid to hear me lecture on just one of the four aspects covered in the Guide. If you actually want a career, this is the best investment you can make in your drive for success.
As all of you know, I'm involved in raising money for the American Cancer Society's Relay for Life. What I am going to do is this: If you purchase a copy of this book from my website between now and June 30th, $10 of that purchase price will go to Relay for Life. Raising funds for the American Cancer Society is one of the best ways us writers have to guarantee we'll have an audience to buy our work for a long time. I also don't want to lose any more friends to cancer, so help yourself out and we'll help others out, too.
The guide is packaged in a zip file that contains both a PDF and epub version of the Guide.