Recovering from Phoenix Comicon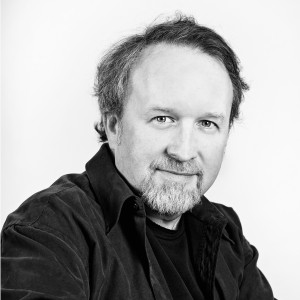 Phoenix Comicon was nothing short of an exciting and fun weekend. Okay, exhausting, too; but all the best conventions are. The last Phoenix Comicon had been out in Mesa, and it had outgrown its site. It moved downtown to the Phoenix Civic Center, more than doubling the floor space. It seemed pretty clear that it doubled the folks attending, too. (That's not a British Petroleum guesstimate, either, we're talking real numbers.)
I had a table next to Brian Pulido. I marvel when I see him at conventions. He is completely engaged with the fans, and they love him and all of his work, from Lady Death on down. The convention even put on a screening of The Graves, Brian's feature movie. (I am in the picture, a small part, but I have lines.) I wasn't able to attend, but I heard the screening went very well and folks commented on it throughout the weekend.
I got to meet and reacquaint myself with lots of people. That's one of the joys of conventions. You get to reconnect or catch up with folks. Jeff Mariotte and I each had our Chain Story tales there in limited edition chapbooks, which was fun because the idea for the project had sprung from a conversation he and I had at the last Comicon. I got to sign a lot of books. One set as a Father's Day present, and a copy of I, Jedi as a wedding present. It's very cool to be able to be part of peoples' lives like that.
I ran a 2.5 hour seminar of my 21 Days to a Novel program. The convention website had noted that there was a $20 to take the class, but that fact wasn't in the onsite program book. That surprised a number of folks and, I suspect, angered a few who chose not to attend. A couple of folks who did pay grumbled, "I hope this will be worth it." To a man they told me afterward that it was. I love teaching the program live because I get to field questions and let everyone that while writing a book may be hard work, it's not rocket science. If you don't sweat making every word perfect in the first draft, and just concentrate on getting the story out, you will succeed. Perfect is the product of later drafts.
Going into the show I was quite mindful that the last bit of work I did in the Star Wars universe was a decade ago. Three things blew me away this weekend in regards to Star Wars. The first was the number of people who told me that Corran Horn was their favorite extended universe character. With all the wonderful characters folks have created, to have Corran singled out is a great honor. Not having children of my own, I can only guess this is how a parent feels when they hear someone say something nice about one of their kids. If it's only a fraction of that I am envious of parents everywhere.
On Sunday I was on a panel to talk about the Star Wars Extended Universe. I was figuring that I'd be there and mostly listen because I'm hopelessly out of the loop on Star Wars. I was completely amazed, therefore, when folks started asking questions about the X-wing books and comics and I, Jedi and the New Jedi Order novels. It's not as if I've forgotten that I wrote them, though what I wrote is kind of buried under a decade's worth of other work. Still, with folks asking questions and making comments, I got to rekindle the sense of fun I had in doing those novels and comics. It might be a bit self-indulgent, but after I finish the edits on At the Queen's Command, I might just take a day or two and do some rereading.
Another great thrill came on Sunday when the Mos Eisley Base of the Rebel Legion inducted me into the Womp Rat Squadron as an honorary member. To have folks who so enjoy Star Wars include you because of things that you have done which have touched them—and touched them in ways that you have no way of knowing—is overwhelming. They gave me a plaque and two patches. I'll get a frame for the patches, and they'll go onto the wall in my house's upper hallway—which is becoming my Star Wars gallery. Every time I head to my office, I pass through it and can't help but smile.
The thing I like about conventions like this is the happiness and enthusiasm that infects everyone. Sure, some folks here and there got a bit testy as exhaustion set in, but they were the exceptions. Most folks were having a ton of fun, even when they had to wait in lines. And, heck, would it have been a true Comicon if there were no lines? Nope, just part of the experience. Just seeing that much joy is one heck of a tonic.
If there was a down side, it was spending most of the weekend standing on concrete. I tore the meniscus in my left knee a couple years ago. Weird injury. Doesn't bother me biking, playing soccer or dancing, but just walking and standing can irritate it. Sitting down helps, which was another blessing of the panels on Sunday. Even so, it's still sore today. If it's like that tomorrow, I likely won't go dancing. Stil, if that's the only bad I can come up with for the weekend, you can see why I rate it as a great time.
And I can't wait for next year.