The Wax Hand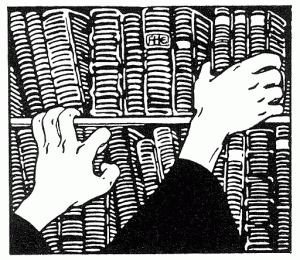 I need your help. I hope I'm not imagining this. It does feel kind of like a dream. But I distinctly remember, at summer camp (Norwich University Summer Camp For Boys) picking up an old, dog-earred copy of a book titled something like The Ascent of The Wax Hand. The title page listed a couple other titles by the author, all with The Wax Hand in the title somewhere. I almost didn't read it because it was late in the series and I was a purist back then. What I recall was a fun, pulpy adventure having to do with an Anarchist plot—that being my first brush with the word anarchist.
I can't remember the author's name and my Google-fu is weak, because I come up blank with all my searches. I think the book was from around the turn of the century —it had the same feel as a couple of the old Arthur Train books I own.
Probably was just a dream, or I'm becoming more insane. If you recall anything about that book or others in the series, let me know in comments, please. Thanks.