21 Days to a Novel: Tonight in Second Life for FFAC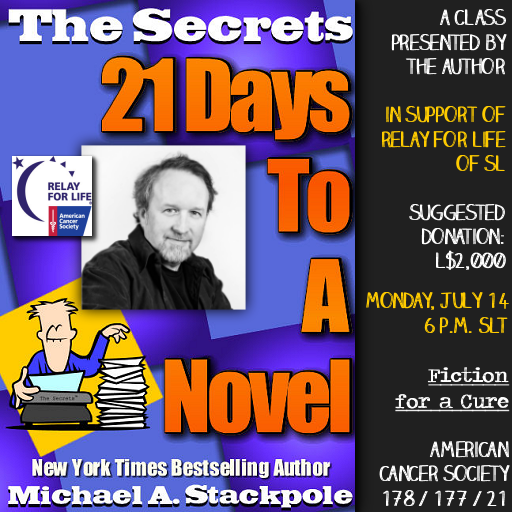 Tonight, starting at 6 PM PDT, I'll be teaching my class, 21 Days to a Novel in Second Life. The event is part of Fiction For A Cure, which is part of Relay for Life in Second Life's cancer research fundraising effort for the American Cancer society.
Hit the link for information about the class this evening, then look at the schedule for a list of other things we're doing during the week. You might also want to check the Live Auction items and the Silent Auction items. Lots of great authors, like Stephen R. Donaldson and Diana Gabaldon, have donated signed books for our auctions.
If you'd just like to donate without coming into Second Life, you can do so by hitting this link to our direct donation page. Thanks for reading, and thanks for your support.